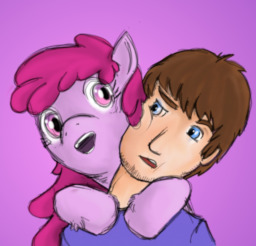 Liam Pettman was your average underpaid freelance artist living in Atlanta till one day when he begins to notice strange things happening to his friends and neighbors. Letting curiosity get the better of him Liam begins to investigate these happenings. What he finds will lead him down the path to an adventure no one could have ever seen coming.
Cutie marks, ponies, and drug dealing gang bangers, OH MY!
Follow along as Liam spirals down the rabbit hole and trys to come out the other side unscathed. If he can just manage to hold on to his sanity and keep ahead of things he just might be able to not only help himself but a new group of very special friends.
Chapters (6)