Back again with another day of pony themed art work and once aging I have magnificent images of another great pony for you. She seriously is the greatest and most powerful mare there is!

Guessed who it yet? Find out below!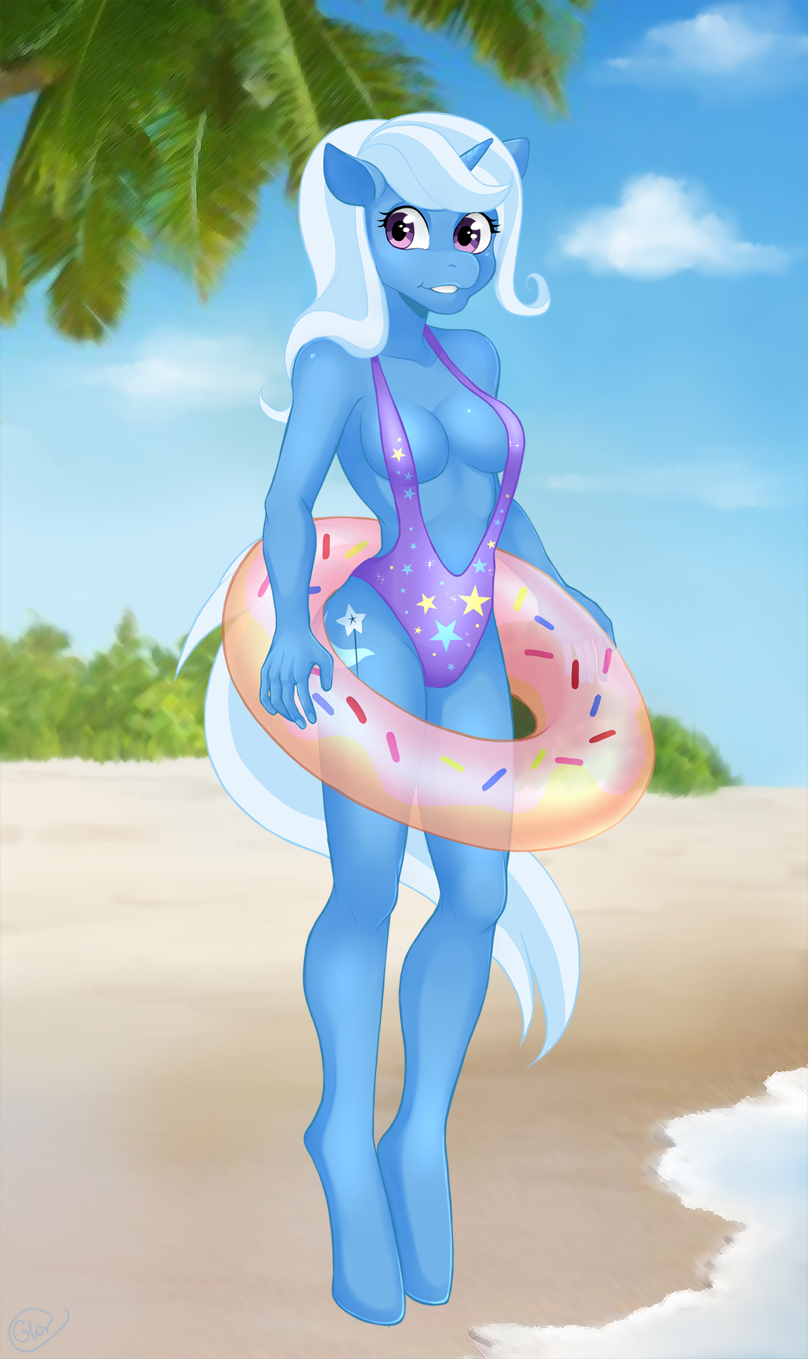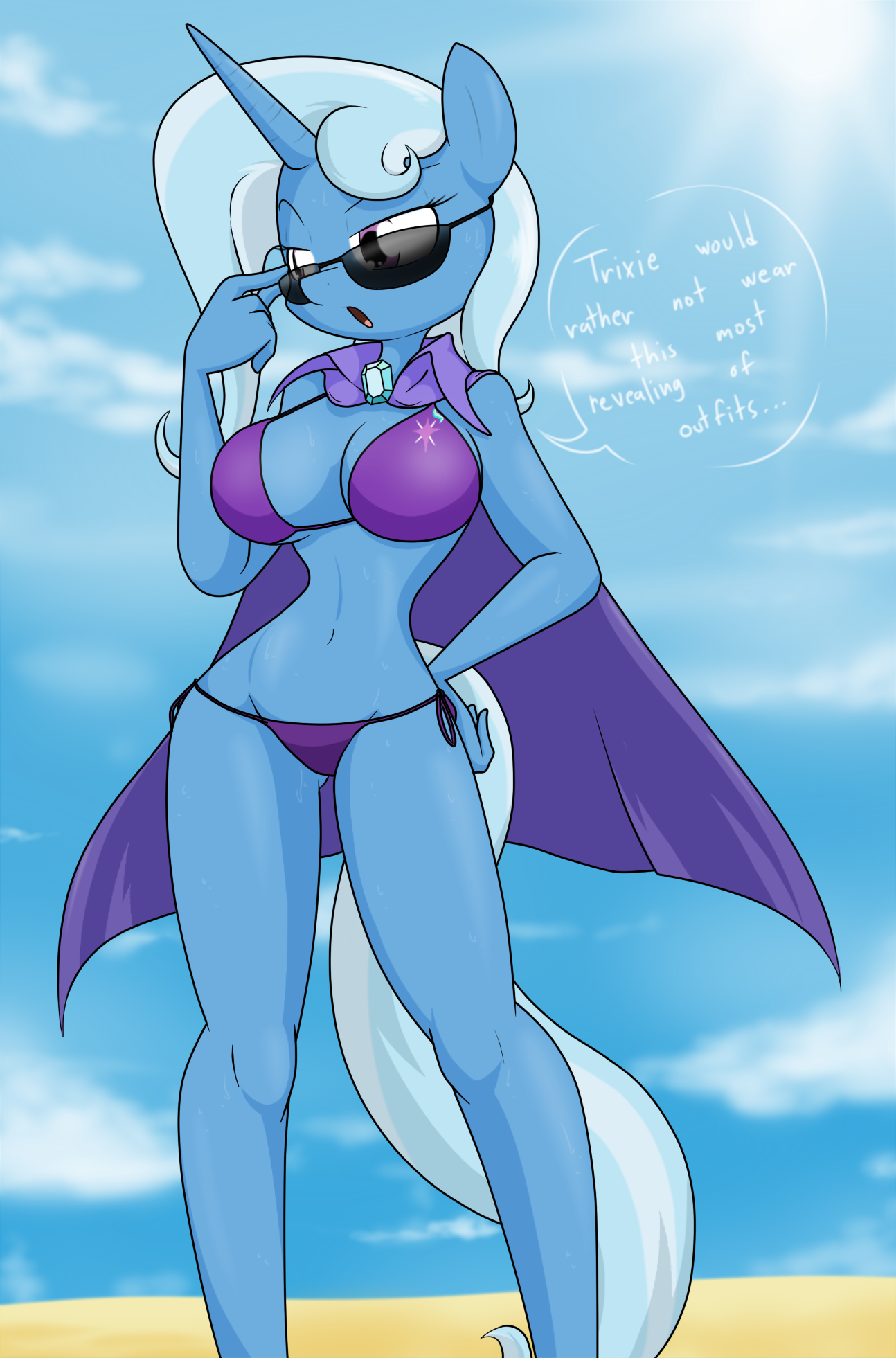 (Awww, but it looks so good on you, Trixie)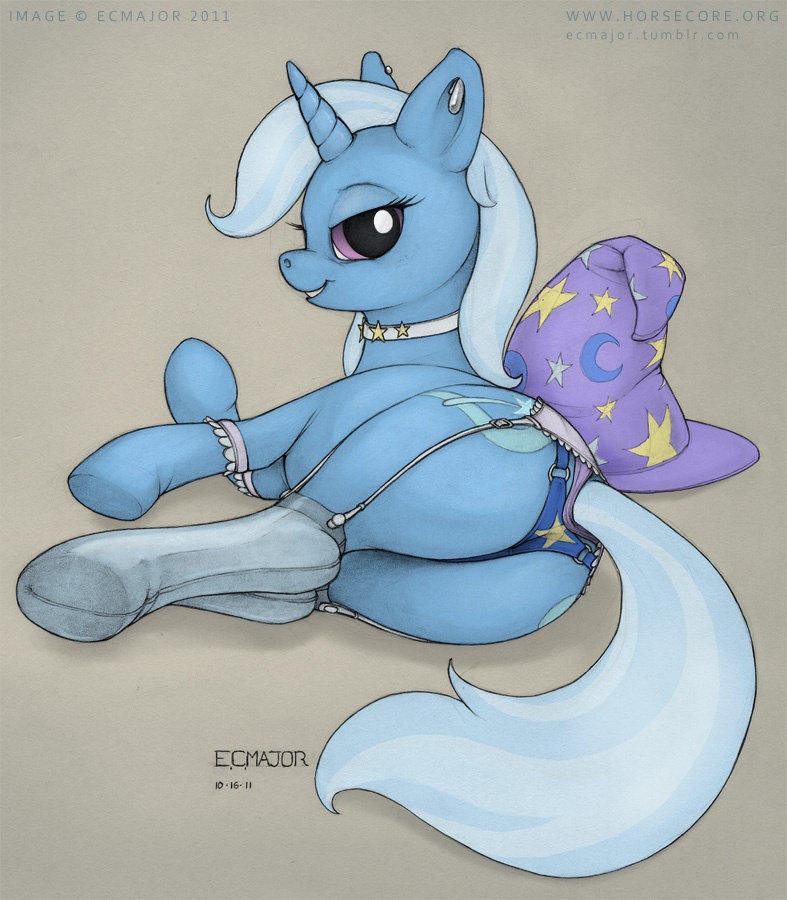 Trixie is yet another of my favorite ponies!

Sure, yeah she was kind of a jerk in season one and some may say evil in season three (thought that was all the amulet's fault, of course) She's really come a long way since then and I like seeing how much she's matured over the course of the show. I especially love her interactions with Starlight, here's a reason I ship the two of them so hard!