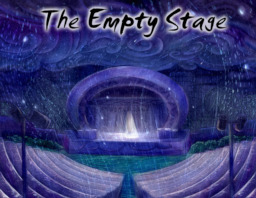 Notice:
The performance for tonight has been canceled due to hazardous storm conditions.
Also, seven young girls have gone missing.
If you have any information as to their whereabouts, please forward it to the Canterlot police department at once.
The battle of the bands can't happen during a rainstorm, it isn't Woodstock. Besides, everyone is too busy to attend a concert. Families are searching diligently for their lost daughters, sisters, and friends. They all know the clock is ticking. If they don't find them soon, they will never get them back at all. After all, the human body can only survive three days without water.
There won't be any Dazzlings in the story, it messed up the whole tone when I tried to add them. Still working on my writing, please leave a critique if you liked it, or not.
Chapters (1)