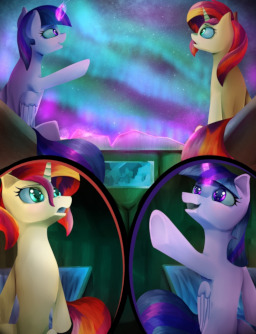 Winter Break has come to Canterlot High. But Sunset Shimmer has no one to spend it with, as her friends are otherwise occupied. Rather than spend the time alone, she decides to travel to Equestria to enjoy Hearth's Warming with her friend Twilight Sparkle.
After the craziness of the Battle of the Bands and the general stress of the holidays, Sunset is looking forward to the peace and quiet of Equestria, where ponies never have to worry about wacky hijinks or impending magical catastrophes.
At least, that's how Sunset remembers it.
Cover art done by the amazing NixWorld
Chapters (12)