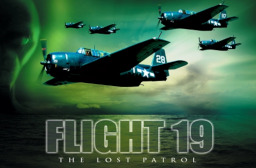 Source
A routine flight brings inexperienced pilots to lose themselves in the Bermuda Triangle. But maybe they didn't just disappear? Maybe they went somewhere else? The Bermuda Triangle is a strange place, full of unknowns and horrible tales. This is the tale of Flight 19.
This is a collaboration story between Myself, Dave Morris, and Ty500600 (Retired).
We will be adding tags and characters as we see fit, because a good story is a dynamic one. We as authors can only plan for so much, and if for some unknown reason, we end up with some background character in the main cast, well, we'll add em in.
*spoiler alert*
it may also be to avoid spoilers.
Chapters (31)