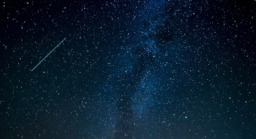 Source
Zew loves space. In particular, stars and constellations. But tonight, the stars seem to be her enemy. She sees in their paths alternate futures, presents, and more. What's a young filly to do, especially when it's far past her bedtime and their whispering robs her of sleep?
Luckily, her twin sister Zippi is around to help her relax enough to get back to bed.
---
There is vague mention of adoption. Shouldn't be anything upsetting beyond a brief uncomfortable moment, but if you think that that moment might be a bit much for you...that's your forewarning. Otherwise just some cute fluff.
Chapters (1)