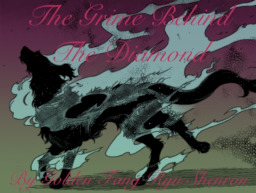 Fifteen years after a nearly unsuccessful escape, a Diamond Dog settles into his new life in his ancestral nation outside of Equestria. With some time to spare, he writes his thoughts telling of the corruption and toxicity in his former homeland.
---
If you like my stories and want to help support me, please donate to my Patreon!
---
If you're not into Patreon, please donate to my Buy Me A Coffee!
---
If Buy Me A Coffee isn't your thing, you can just buy me a coffee on Ko-Fi!
Chapters (1)