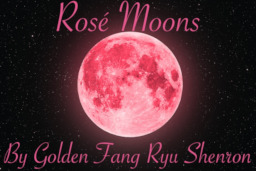 This story is a sequel to Emerald Feathers
---
From her time as a fledgling, Crescent Moon has always loved showing kindness and care to others around her. Nothing will ever change that. All thanks to the promise she made to herself on the unforgiving land Crescent Moon has and always will call home.
---
If you like my stories and want to help support me, please donate to my Patreon!
---
If Patreon isn't your thing, you can buy me a coffee on Ko-Fi!
Chapters (1)