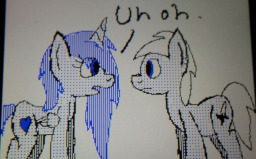 It was a normal day for Autumn. She was cooking breakfast at Finn and Jake's house because you know what? Because she can. But then something... odd happens....
READ TO FIND OUT :D
FINALLY I GOT THE PICTURE IN

Thanks to Shimmer Shy for helping me with some editing!






.:EDIT:. Currently working on SECOND STORY!!


Chapters (5)