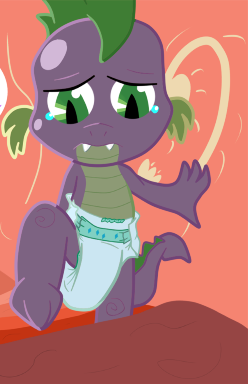 Spike was always considered a baby Dragon. His little secret is that he always wanted to be treated like one too yet has lived with the fear of anyone of his friends finding it out.
One day though it all goes wrong in one of his private moments with his fetish then all the fear and shame he dreaded would happen comes to pass. It sends Spike into a world of shame and worries that now that he's exposed how can his life with his friends go on?
NOTE: This fic contains Diaper usage in nearly every chapter.
Chapters (1)