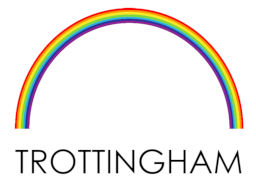 Cheerilee's class is on a field trip to Trottingham, which was severely under-researched before it was commenced. Whilst the entire class has been distraught over the low-tragedy of the weekend they're about to endure, Featherweight is far too confused to be sad or angry about their bad luck. Fortunately, his best friend Pipsqueak is there to accompany him on this venture. However, the silver lining of misfortune to that fact is that Pipsqueak is the source of Featherweight's confusion!
Through the disaster and rain, Trottingham will reveal to Featherweight what his symptoms are the cause of, and cure him of his discombobulation…
---
THIS WAS A REQUEST
This fic marks the end of my 'old' requests. This fic, if I am to be honest, went through the literary equivalent of development hell. I, to this day, have no clue as to why this was so difficult to write. Perhaps it was because I had a style of writing firmly implanted in my head that I wanted to do, but I had to keep it consistent with how I wrote the rest of it so after a while - with no offence to the person who requested this - writing it became painful. It prevented me from dedicated time to larger projects, and it was sucking all my drive and motivation to keep writing. Now that this is done, I can finally move onto other things, such as putting more effort back into Learning to Love as well as some larger side fictions. Anyway, I hope that you like this despite its shortcomings. Leave a dislike if it is deserving. Ciao.

Chapters (6)