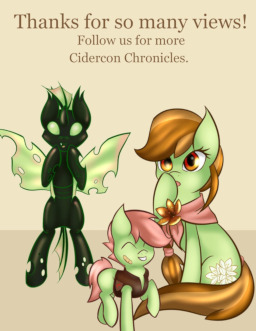 Super Speedy Cider Con presents…
CiderCon Chronicles
Super Speedy Cider Con is a festival located in Hinnyssee where the folk gather around to celebrate family, love, friendship, and cider!
CiderCon Chronicles is the tale of how two of those folk had an unexpected meeting with a strange visitor, and how that strange visitor became part of the family.
Join us every Monday for CiderCon Chronicles!
Chapters (22)