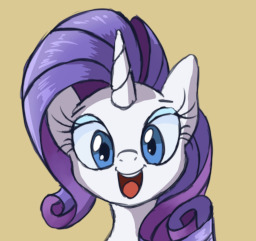 Source
Bright Garnet doesn't go to parties. He even tried to excuse himself from his own "Welcome To Ponyville" party. This time his friends, the few he's made, as good as drag him out to one. He didn't figure he would need a wingmare, but he's glad he has one... just this once.
I recommend listening to boy pablo's "Dance, Baby!" as it largely inspired this story and is fantastic.
Cover art by Tehflah.
Chapters (2)