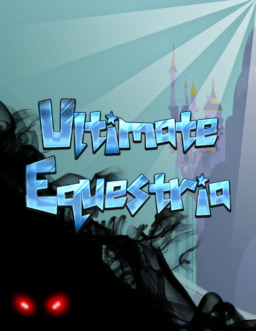 What happens when Twilight Sparkle and her friends are pushed to their limits? How does their friendship and strength hold against a series of evil none like ever before?
Twilight Sparkle, alongside an ever-growing cast of heroes, shall take part in a massive journey. They will fight many evils, go beyond the land of Equestria, and discover what lies beyond the known world. Behold a grand saga that goes beyond order, space, and time.
---
Rated T For:
> Violence
> Mildly Disturbing Imagery
> Suggestive Themes
> Questionable References
> Pure Coolness
---
New chapters are published every Monday, Wednesday, and Friday, so be sure to follow me and track this story!

Chapters (69)