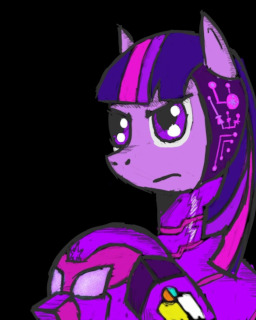 Twilight was a mare of many talents, her highest being her knack for invention. Her amazing skill soon turned out to be her downfall as she was forced to undergo horrors just to see the light of Celestia's sun again. But she soon showed them just what happens when you think you can do anything like that to her. Now, she's out to make sure that everypony else involved in the ordeal will pay for the horrors they inflicted on her, and for the horrors they planned on inflicting on ponies across all of Equestria. So she'll need to take on the identity of...... Iron Mare.
Cover art drawn by: Arcanelexicon. Thank you so much!

Featured on: August 1st, 2016.
Chapters (13)