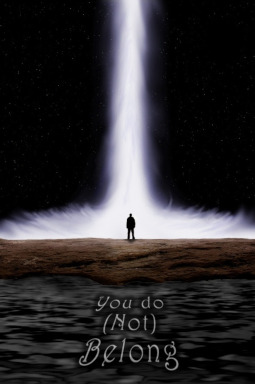 Source
A freak lightning storm, strange lights, and an unassuming, yet mysterious stone obelisk. What do these things have to do with an average college student from North Tonawanda? At first, nothing. But when nineteen year-old Connor lets his curiosity get the better of him and lands in the center of a cosmic coincidence, he probably should have left well enough alone.
Now he finds himself stranded in an impossible world where magic is real, and "normal" takes on a whole new meaning. A world populated by sentient creatures calling themselves "ponies." A stranger in a strange land, Connor's yearning for answers and a way back to Earth will try both his patience and his sanity in the days following his arrival, even with the support of his new equine friends. But as he witnesses his life slowly spiral out of control, he will call into question his definition of home, humanity, destiny, and what it means to truly belong.
Rated Teen just in case for occasional swearing. This story takes place shortly after the end of Season 2, and the main character is from an Earth where MLP never existed (in order to preserve proper characterization). Or just assume he's never heard of it, that works too.
The title is not an Evangelion reference, I was just inspired by the wording scheme.
Chapters (23)