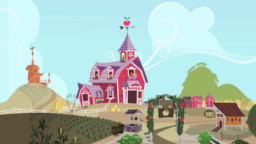 Source
After tragedy strikes the Apple family, a teenage Big McIntosh is left alone to struggle with taking care of the farm. It soon becomes apparent that he simply can't handle the load on his own, but is just too darn stubborn to admit that he needs help. It's not long before the community of Ponyville step in to offer their assistance, but not all for the same reasons and certainly not in the ways that Big Mac had expected.
I would like to thank SirMagicHooves for:
- proof-reading Chapter One - Help prior to its submission.
- helping me decide to slice the original Chapter Two in half and add an additional chapter.
I would like to thank BigMacintosh1 for:
- inspiring me to broaden my imagination and knowledge with this fic.
- invaluable farming information that will come into play from Chapter 03 onwards.
Chapters (2)