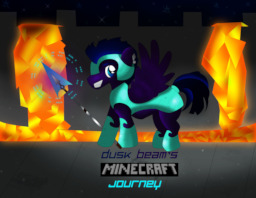 Source
Minecraft pony crossover! This is about a pegasus by the name of Dusk beam and his travels through the Overworld trying to get home.
This is just a short story, written the way I've always wanted a Minecraft/pony story to go.
I'd like to thank my wonderful wife for creating the amazing cover art for this work!
Chapters (3)