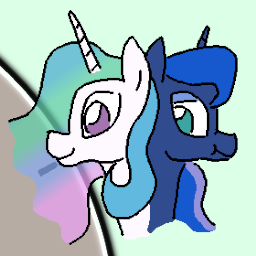 Eleven Egregious Uses for Time Travel: 2
It can be tricky to foresee the consequences of – let alone guide – even slight changes to the course of history. But tricky isn't impossible. Which is fortunate, when one desires to play a trick upon one's elder sibling.
---
Princess is White,
Princess is Blue.
Old English is hard;
Poetry Too.
---
Part of a loosely related series of vignettes & short stories involving somewhat-unusual uses a pony might find for time travel.
Chapters (1)