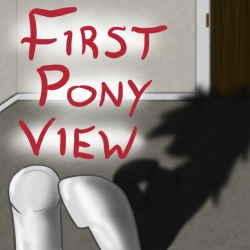 Have you ever had a dream that just seemed so real, that it was impossible to say for certain that it was even a dream at all? A dream that, despite all of its impossibilities, seemed to re-write your entire perception of reality, re-writing your sense of what—and indeed, who—you are? Accepting change is hard enough as it is. But when you're a somebody who wakes up as a somepony, how do you cope with the impact such a drastic change has on your mind and body? With changes like these, it must surely just be a lucid dream—albeit a suspiciously accurate one—just brimming with potential and ripe for exploration. So you might as well suck it up and make the most of these distressingly…unusual circumstances, and seize this psychological adventure before you wake up and the dream ends.
After all, this couldn't possibly be real, so the dream must come to an end eventually…right?
---
Click this for the audio book version.
Chapters (25)