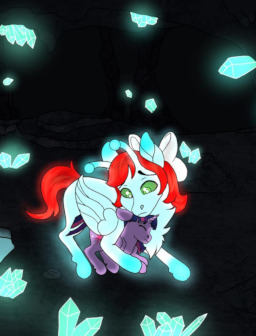 Source
After a changeling crashes into her castle with summons from King Thorax of the Changelings,
Princess Twilight Sparkle is intrigued to learn of a new species having been discovered deep underground. The species, however, is quite unlike any she's ever met before.
When she goes to investigate them, Twilight finds herself the recipient of initially unwanted snuggling. But perhaps she needs them more than she thinks at first.
---
Cover art was drawn by JazzWolfBlaze.
Edits were suggested by NavelColt, TheMajorTechie, Supermarine Spitfire, and Wolfsbane.
Chapters (1)