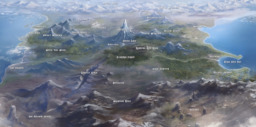 Foundational story. Hope people like the creative World Story.
It's Characters are mentioned:
Discord, Faust and Starswirl, Nightmaremoon, Lunas, Celestia, Chrysalis.
Everything has a start and is going from there.
With humor laced history of Equus.
This oneshot story is the Foundation of every singel story i write. Only changed here or there to fit it better.
Chapters (1)