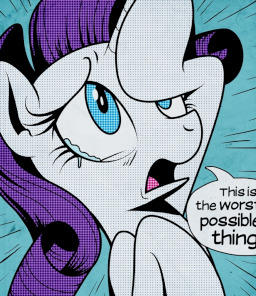 A rat shows up in Rarity's home. Why is this little nine pound ball of brown fur there and will Rarity be able to get it out of her house? Well you'll have read to find out. Icecreammac coauthored this story.
http://www.fimfiction.net/user/icecreammac
Please give him a like and a view of his own work to help thank him.
Please leave constructive criticism down below in the comments of what you liked and didn't like about this one shot story. Thank you one and all for reading this.
Chapters (1)