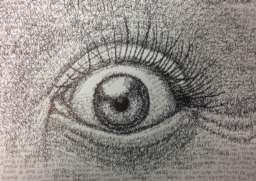 When ponies talk in groups, you can never quite make out what they're saying. Follow them around and you'll notice they follow very specific patterns. It's the same thing, day in and day out. It never rains unless the entire town is depressed. The weather is controlled, there are no criminals or existential threats. There's never any sadness that isn't fixed after a half hour of talking. No conflict left unresolved.
I've noticed all this in a week. And the more I look, the more I feel like I'm slipping into madness.
This place isn't real.
Chapters (4)