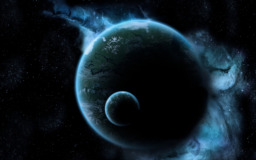 Countless millennia ago, the Alicorns sisters sealed away a creature of endless hunger and darkness. Deep below Canterlot it awaits the day when another being enters its prison, to at last be free...
Twilight is the protege of Princess Celestia and Princess Luna, she is a friend to all, a great one at that, but when her friends and family forsake her at the wedding between her brother and former foal sitter. Twilight is entrapped beneath Canterlot by Princess 'Cadence', and seeks a way out to stop whatever plans the Alicorn has for her homeland.
But before she can find a means to escape, Twilight comes across an ancient crystal prison deep in the mines. That's when IT appeared finding her sobbing at the foot of its prison...
---
Notice - I have changed Voidras to just Void and Twilight to her official (Twilight Sparkle) name.
Indefinite hiatus
Chapters (5)