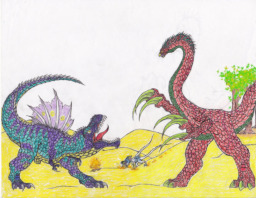 It was always Digger's dream to journey to Vivogon Island and become a Master Fighter. He does get a chance to fulfill his dream, but what fun would it be without some real obstacles?
Suggested listening is Summer by Calvin Harris.
My Little Pony belongs to *shiver* Hasbro.
Fossil Fighters belongs to Nintendo and RED Entertainment.
Chapters (3)