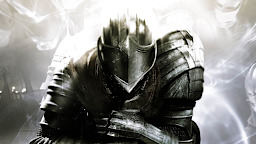 "Oh hey guys, it's me, Scootaloo! You will never guess on what I found today! I found the most coolest looking creature I have ever seen in my life!!"
"Well maybe not cooler than RainbowDash, but defiantly cooler than most pony's I know.....
Anyways, he has this really cool looking armor that he wears all the time I swear I've never seen him take it off and he is really really tall I mean like maybe even taller than the princess and his sword is unbelievably huge!!"
"What? Oh, right, sorry, you want to know how I found him. Well I was walking home from a long day at school and I found this white rock just sitting on my table and there was a note on it saying it was for me and.....oops sorry l think I may have told a little bit too much. Don't want to spoil the whole adventure for you! You're going to have to read to find out."
Chapters (5)