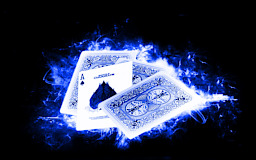 Ryan, under the stage name of Magician Ronan, lives a successful life of a professional magician. However a close encounter with death leads him to another world filled with adventures, secrets, and magic. He'll make surprising allies and uncover the deeper history of his family's history.
This is a HiE and occurs after the end of Season 4
Story will contain the characters stated. The first part is just a teaser chapter to get a taste for what it will be about.
Tag will be added and character tags will as well once they appear.
Editors: Currently none.
Chapters (3)