~ I'm home so you know what that means, a raffle to celebrate 1k views! ~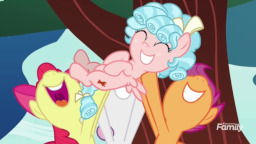 This is something completely new I want to try out to have others involved in my fanfictions! Especially future ones. While this won't be available for every current story I have I at least want to try and do a raffle or contest for The Rookie whenever we hit a milestone!
This is how it's going to work:
The raffle is to have your OC, an idea, or a canon character of your choice (background or not) somehow involved in the story.
To submit your idea all you have to do is either comment in this post or DM me! (Especially if your idea is a juicy plot twist)
You can only submit one of the three I listed I'm afraid.
OC: List their name, gender, race, personality, and maybe even a special skill if you'd like! Pictures or reference are optional as well.
Idea: This one is more simple, just toss your idea in with as little or as much detail as you want and you'll be added into the raffle.
Canon Character: Another simple one, just toss in the name of the canon character you want in the story! However I would like to ask that if it's an obscure background character with not a lot of known information to add some basic info of them if you can! Similar to the OC listing.
How the winner will be chosen is through a random generator!
You know- those things where you put in a bunch of names, click a button, and it randomly chooses? Either that or I could write your names down, toss you into a cup, and shake it up! Either works really. Just know it'll be a random pick!

For this it will be 1 winner since it's my first experimental raffle. Unless, of course, way more people decide to join in. Depending on the amount of people active on this post or in my DMs I might increase the amount of winners and the amount of your ideas!

And I won't lie, I got the raffle idea from twitter.
So for any who wish to participate, comment away! This raffle will close in a week on the 26th!
The winner will be announced on the 27th! And get a personal DM lol.
Can't wait to see what you all suggest!