Last December, me and Moosetasm were goofing around with various dumb story ideas, and I threw out a silly concept based on some righteous art he did of my OC Nutmeg as a Commissar from Warhammer 40K, and we laughed, and nothing came of it.
Until today.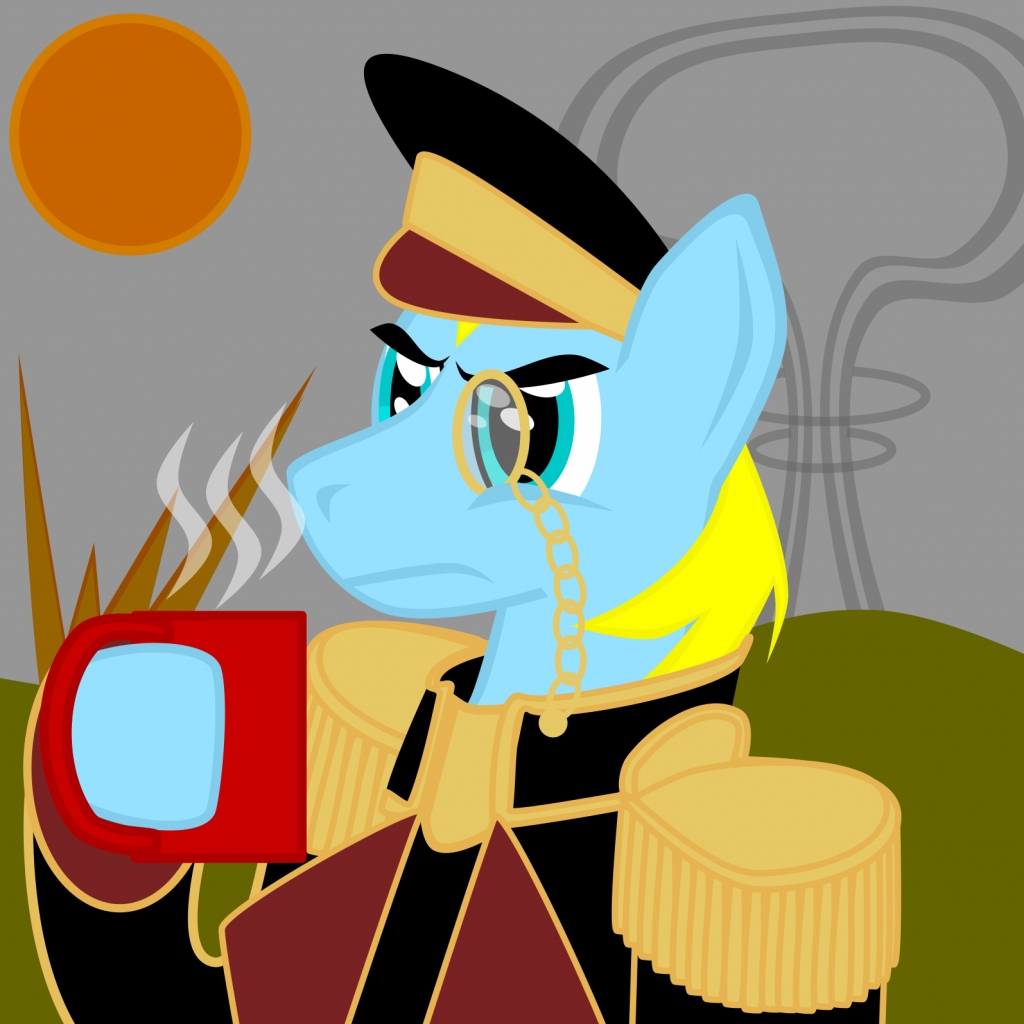 In the Grim Darkness of the Far Future there is only Epic Pony War: an eternity of (s)laughter, clopping, the gnashing of feasting trolls... and the horrors of caffeine withdrawal, which one Commissar of the Equestrian Guard will do *anything* to avoid.

For to be a pony in the 41st Millennium is to live in a regime that declares itself 20% cooler than any other imaginable, as mighty battle-fleets cross the hate-infested miasma of the dimension of the Everfree in the name of the Alicorn Princesses. And yet, it is a regime where both magical and scientific knowledge have dwindled during the Royal Sisters' long confinement to the Equestrian Throne, where a thousand cakes are sacrificed every day so that They may never truly die.

But to stand between Commissar Nutmeg and his daily caffeine-fix is to forget all hope of peace and understanding, and to face the full might of the Royal Sisters' inexhaustible armies; for he would unleash Tartarus itself upon anything impeding his quest for a morning cup of recaf.
If you're not very familiar with 40K outside of a few memes, fear not; it requires little prior knowledge. There's only one chapter thus far, and at this point the Lord-Commissar is more on the receiving end of the blowing-up than on the giving end. But I've seen a preview of things to come, and I have no doubt he'll be doing all the blowing you could ask for soon enough!
...I should probably fix that, shouldn't I?