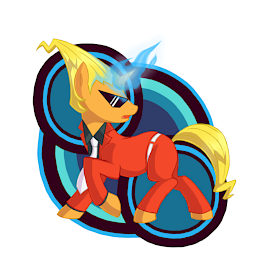 Source
Tonight in Ponyville, something's going down. Something big. But Twilight Sparkle may not live to see it, as a mysterious assailant breaks into her home and kills her. But then someone else appears to her, a lost spirit that claims he can change her fate and save her life with inexplicable powers. And though she can't figure out how he's doing it, he does it and only the two of them remember. He's not supposed to be here, but he has to be here for a reason, right?
Many mysterious things will happen in this town tonight.
It's Trick Time.
WARNING: Will contain major Ghost Trick ending spoilers.
NOTICE: This takes place between seasons 3 and 4, thought I will try to avoid stepping on season 4's toes too much.
Sissel's Record (will be updated after every chapter)
Mirrors: FanFiction.net | Archive of Our Own
Chapters (3)