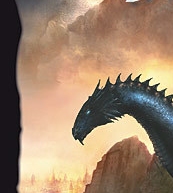 Source
NOTE! This story is having a reboot, I have lost inspiration for the world I was building in it and am having difficulty finding it, but I have found inspiration for a story that has a different world and plot from the same sources. sorry for being unable to continue this story.
I was at work one day, cleaning up to go home when I found this plushy of the dragon Saphira from the Inheritance Cycle on one to tables. Figuring it was child's and groaning as I knew that meant paperwork before leaving the toy in lost and found and going home. I had to just pick it up.
Now I'm a dragon, I'm in the Magical land of Equestria, and dealing with walking on four legs and being turned female. Surprisingly being female is easier than walking on four legs.
Disclaimer, Displaced story
Featured October 3rd, 4th, 2018 thank you.
Chapters (5)