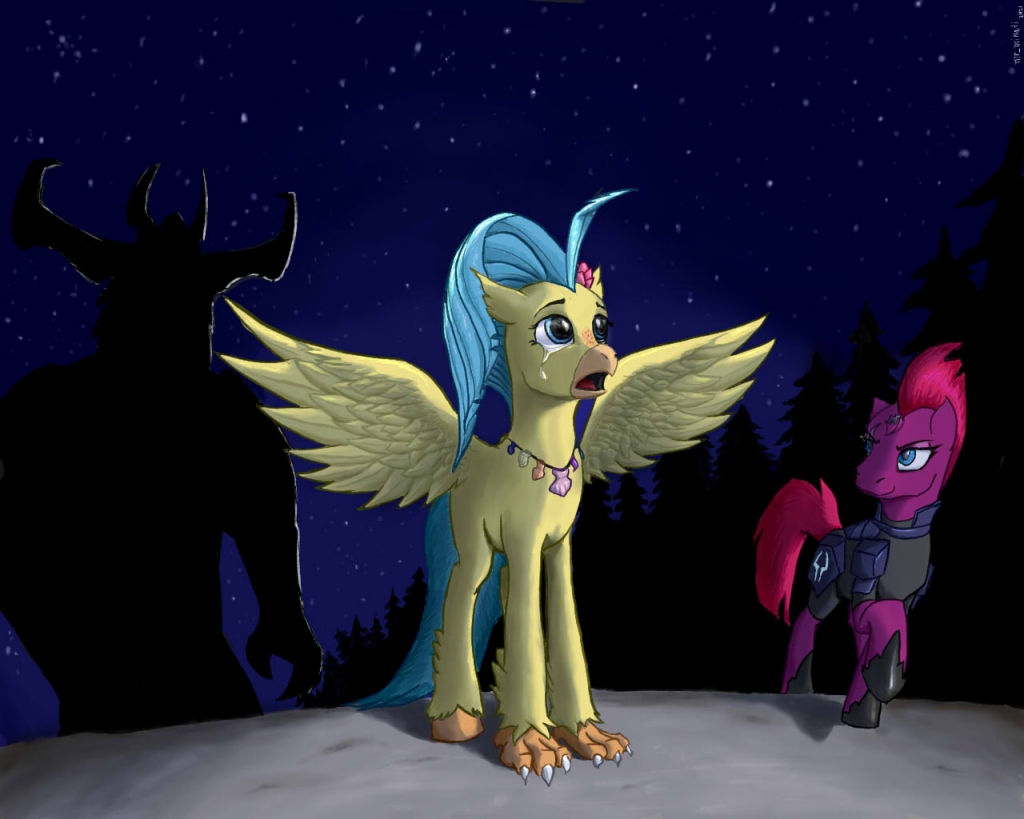 Art by mr_minati.
It wasn't supposed to be the hippogriffs' golden age, but fate had other plans.

Princess Skystar's day was going to be perfect. Hippogriffs from far and wide had flocked to their capital for the annual celebration of their culture and achievements, and for the first time, she'd be running the proceedings. But when an invading army from the north crashes the party and threatens to enslave her people, she alone must go on a journey to find her mother's oldest allies.
Polaris: Hither and Yonder will be my longest fic yet. It's a roleswap of the 2017 movie where the Storm King conquered the north instead of the south, and explores his sinister side in far more detail than would be allowed in canon. Without spoiling too much, you'll be seeing many familiar faces in unfamiliar places... some better off than others. It'll be rated T for violence, gore, and death, but it won't all be doom and gloom.
Polaris has been in the planning stages for over half a year, yet I've barely started writing the first chapter. This has been for a variety of reasons, but the biggest one is college. Even when I don't have much homework to do, I still have a creative block weighing on my mind. Since my term is over at the end of this month and I'll hopefully get my energy back, I've decided that now's the time reveal my next big project to the public of Fimfiction.1 I can't give you an estimated time of arrival, but rest assured that I have the general pacing figured out already.
---
I've talked about Polaris a LOT on several Discord servers.