While trying to make a new board game to sell because I want money coming in indefinitely while I work on other inventions, something profound came to my attention...
I suck at drawing.
Well, maybe I don't suck, but I don't quite have the skill required to draw all the graphics for a board game yet.
And so, I begin my practice. It'll be a while before I perfect my board game ideas, so that gives me time to hone my skills. If only drawing practice didn't imply just copying everyday things down on paper.
I mean, look at this completely ordinary ball of fur:
And then there's this frog I passed by while I was riding my bike:
I don't think it wanted me to take it's picture, but it doesn't get rights. It decided to be born a frog.
Lastly, Pinkie was having another one of her "episodes", but I suppose that's not a daily occurrence: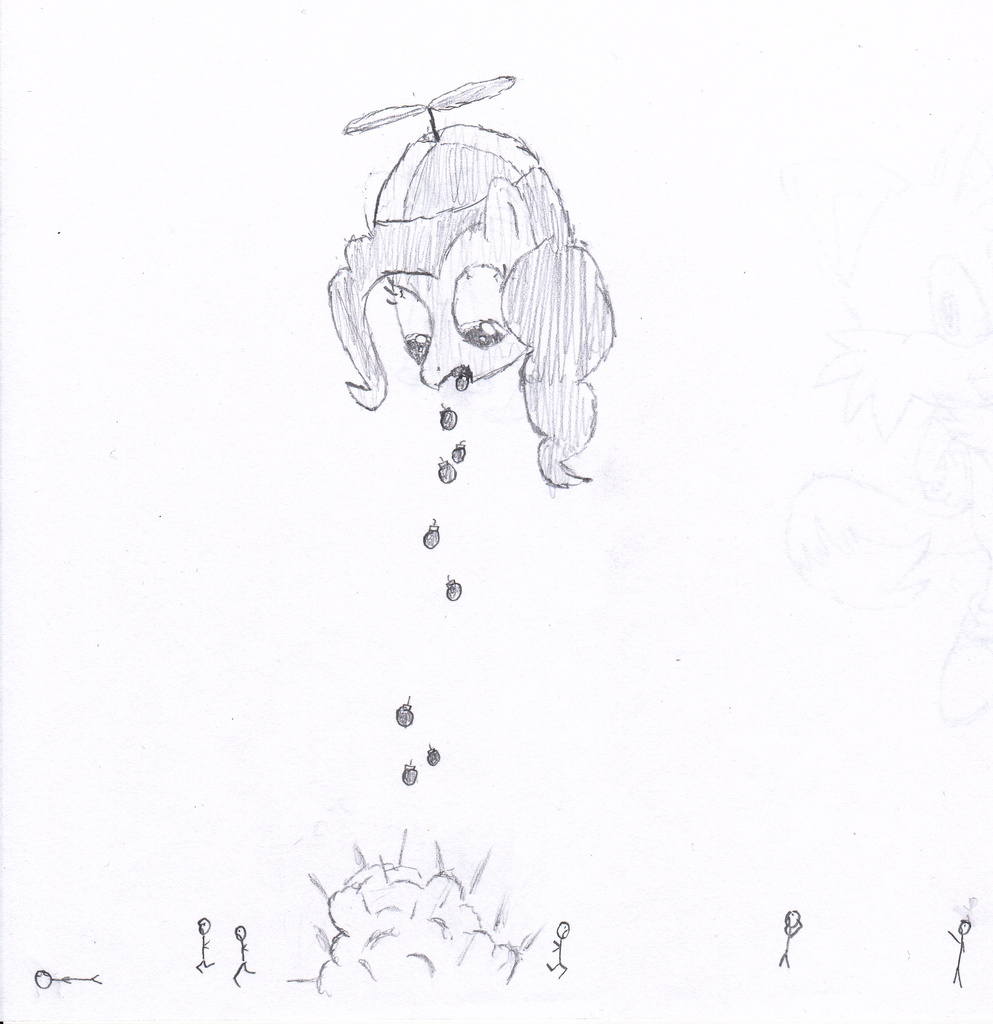 Oh yeah, I got a new fic coming up. I just gotta wait until I can find a good pre-reader/editor.
I will be continuing "The Elements of a Good Joke", but right now my life doesn't seem very funny, unfortunately.