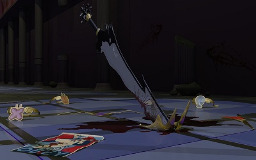 Source
It is the beginning of a new age, and Artemis Company is going to make history. First Sergeant "Doc" Soma is the commander of "Artemis Company", the most esteemed special operations group the NLR has in its command. Follow the tales of Soma, Tender Heart, Nightshade, and Golden Lightning as they lead the NLR to victory and change the face of equestrian history forever.
A story of war, betrayal, and friendship.
Humanized with some MLP terminology.
Chapters (1)