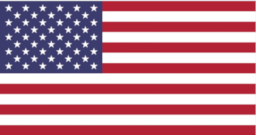 After playing lots of America in mlp mods I decided to give my own account a try so here I go.
America after WW2 capitalist America and communist Korea are at war and this escalated into a full blown nuclear war but Americans survived better then others did and manage to escape most of the radiation and flee to MLP FIM but not exactly as they have seen it.
Join President Aramis as he unites the American people and makes America greater then before.
A HOI4EAW fanfic.
Hearts of iron 4 Equestria at war for those who don't know.
Chapters (5)