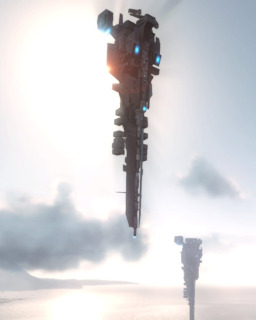 The story of the ISA War ship, The Dauntless.
After a failed attempt of evacuating the surviving ISA forces off helghan the badly damaged cruiser find's its way to anther word by mistake. The crew and those they manged to save from Helghan, soon find out that they did not make it home after all and now find themselves defending a planet they thought was a lifeless rock against an old enemy helplessly outnumbered. Well the ISA claim to be protecting the ones they found on the new world, Twilight finds out that they may only be using them to protect themselves.
(This is a crossover from the game Killzone by guerrilla games. I do NOT own Killzone or guerrilla games. I do NOT own Hasbro or My Little Pony)
Prior knowledge of the game is not required, but would be helpful. Rated Teen for harsh language and gore.
Chapters (0)