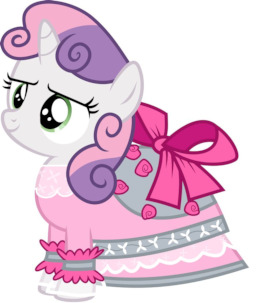 "For it was not into my ear you whispered, but into my heart. It was not my lips you kissed, but my soul."
- J. Garland
A short flavor story about settling in for the night with your new wife, Sweetie Belle, after a long and productive day. You've both recently returned to Equestria from a shared visit to Earth to celebrate your marriage, and have adjusted well to the wedded life; you reassure your little mare that you're hers and hers alone.
Fit for all readers.
Enjoy.
Chapters (1)