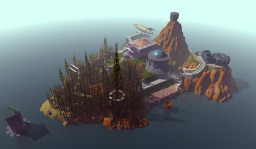 This is a Crossover story.
It plays through the story and game play of the 1993 game MYST, but with our mane6 solving the puzzles and exploring the rich world and design.
Our heroes will solve puzzles, uncover clues about betrayal and punishment, an in the end, make choices what will lead them to either the freedom of an innocent pony, or a huge mistake.
Chapters (2)