SPOILERS SPOILERS SPOILERS LOOK AWAY IF YOU HAVEN'T SEEN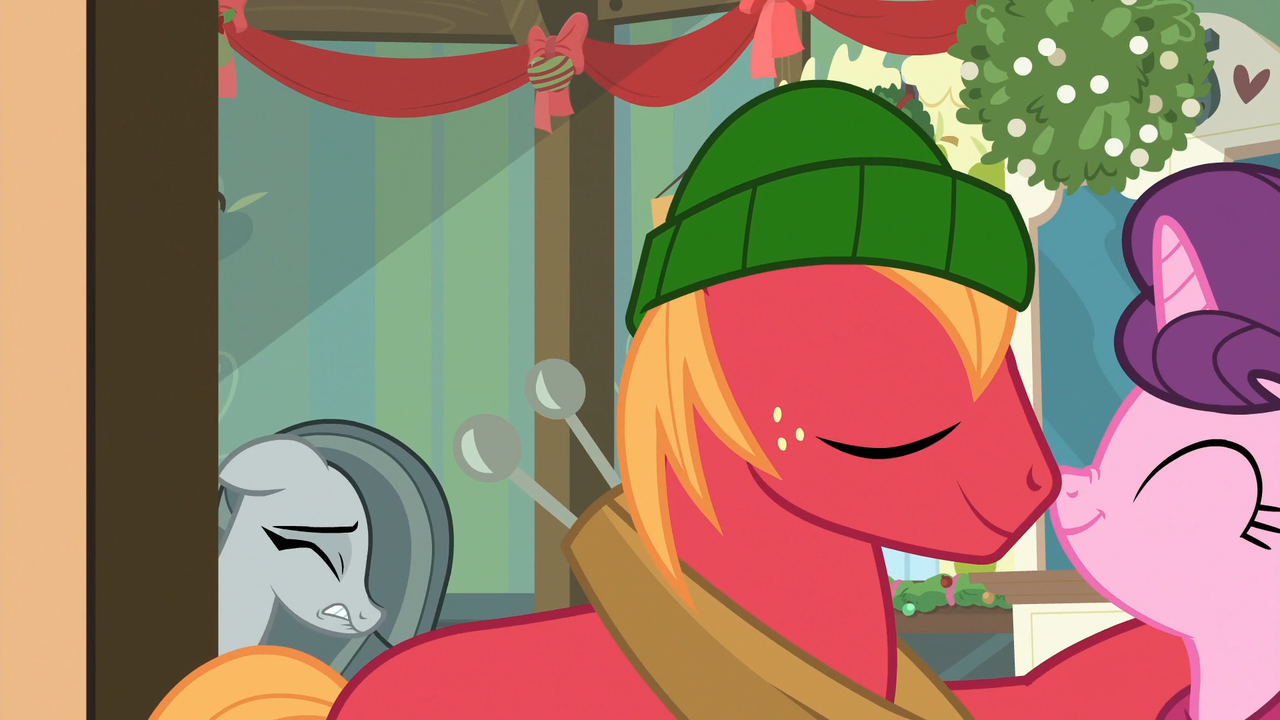 Ow.
REJECKTED.
Marble: You know who's looking fine tonight? Big Machintosh.
Me : Okay, you did not just say that.
Marble: What? He's a good kisser.
Me: He's your cousin.
Marble: Yeah, but he's my first cousin.
Me: Right...
Marble: So, you have your cousins, and then you have your first cousins, and then you have your second cousins...
Me: No, honey, uh-uh.
Marble: That's not right, is it?
Me: That is so not right.
Haha, I kid, I kid. I dunno what's going on with that whole thing. But that moment though

Whoever gets the reference gets sugar cookies

This special was amazing, so warm and fuzzy! Can you feel the fuzzy, ahhhh!!!


EVERYONE GETS KISSES!