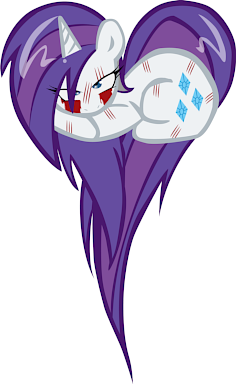 Source
"Let the fun and games begin,
She is vain and broken in.
Skin is cold and white,
Such a lovely, lonely night..."
This was a Songfic (a fanfiction based around the lyrics of a song) that I came up with while being rather depressed and listening to the featured song (Breakdown by Breaking Benjamin) on repeat.
In no way, shape, or form does this fanfiction mean to imply that I hate Rarity, and there is no real harm intended.
As a secondary disclaimer, I do *not* own the lyrics, rights, or company that owns the lyrics/ rights to the song, that all belongs to Breaking Benjamin and the company that represents them. The only thing I own is the idea for this story, and the way it was brought together, I suppose.
Chapters (1)