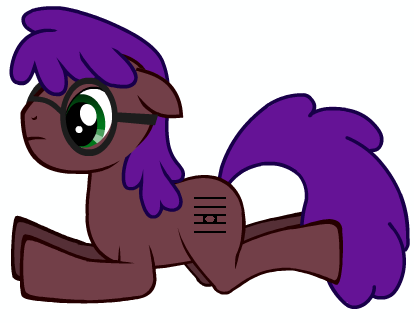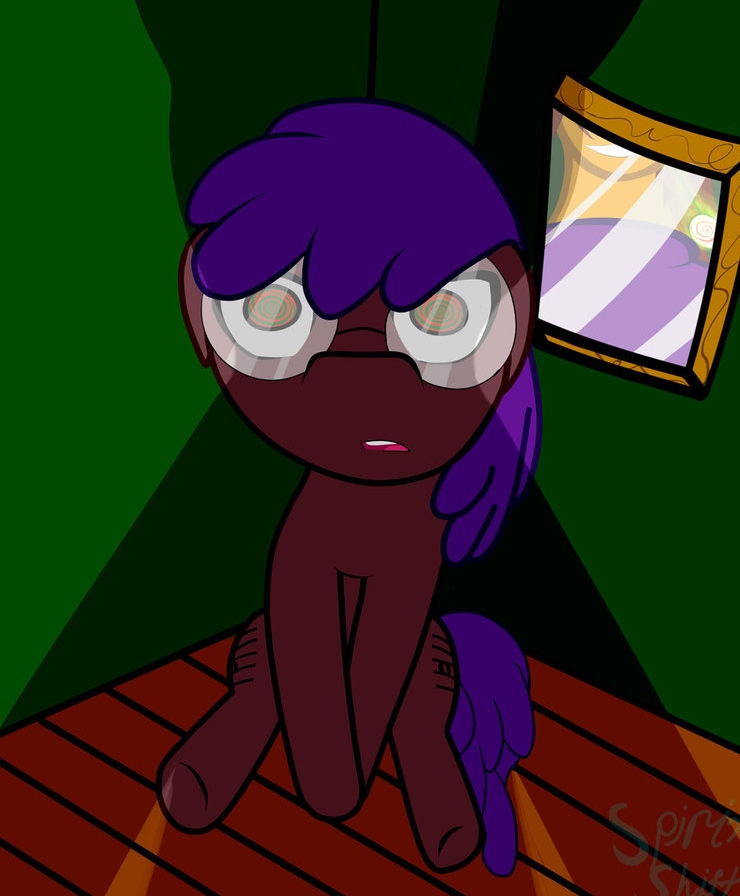 Gender: Colt
Age: 18
Race: Earth Pony
Alignment: Neutral Good
Origin: Maneapolis
Orientation: Asexual
Cutie Mark:


His cutie mark didn't appear until his senior year of high school. After finally returning to public school for the first time in 4 years, the year after he joined the colt chorus and sang tenor solo at the spring concert. After getting rave reviews after the concert he finally realized what his special talent was. He has a natural gift for singing and has an outstanding vocal range, he has a very light airy and soft timbre and can sing on key with no vibrato. Despite his talent, he still gets nervous singing in front of people.
Personality: Monotone is a loner and is more comfortable by himself. He loves most people but also gets anxious around most people, including his own family. Any criticism can start of a flood of anxiety and cause him to shut himself out. Humble to a fault and always looks at himself as lower than everypony else. He seeks to please everyone and gets sad when it doesn't work out. Despite his extreme social anxiety, he often covers it up with awkward and sometimes funny humor. He can sometimes be blunt with his jokes though and for a lack of understanding of social cues often doesn't know when he's upset somepony.
History: His biological parents Hydroform and Luvie Moody are both pegasi, but do to a genetic abnormality Monotone was born without wings while both his brothers are pegasi. After his parents marriage didn't work out his dad married an Earth Pony named Copper Leaf. Due to getting a lot of tough love, constant berating, and harsh criticism from his father's new special somepony; he developed an anxiety disorder and shut himself off from making mistakes. His experience in public school didn't help and he was tricked into saying he was gay even though he didn't understand or have a sexuality. He homeschooled himself from age 12-16 before returning back to public school. After graduating, he now lives with his stepsister Grave Tomato; his dad Hydroform, and his dad's special somepony Copper Leaf.
So... you managed to get this far. What did you think?