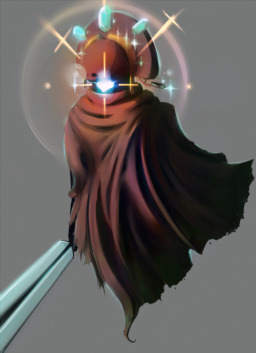 Source
I woke up in a field as a mysterious boss from my favorite game, and now I'm running around, trying to explain to everyone that I'm not evil, and trying not to get killed. I'm calling myself Providence, and who else but all the characters from the game are here, hunting me down. This is going to hurt.
--------------------
This is my first story, and I hope it's not too bad, because this is literally the only risk of rain story on the website, and we needed something like this. If you dislike the story, comment on it too, so I can know what I did wrong.
Chapters (2)