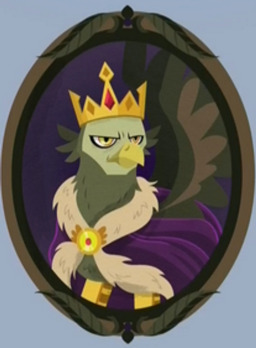 (Species Swap AU, where G5 never happens, due to Twilight's reign going on)
A one specific guest from 30.000 moons earlier absconds from icy lock-up and has a grace to be a witness of the best renaissance period guided by a lavender dragoness under the name of a spark. Things take a turn for the worse, when no one recognizes him as a former king.
...And a green dragon shows a way in demonstrating a greatest example of living a dream.
WARNING: Contains abuse, death and disturbing descriptions.
KING GROVER IS NOT A MAIN CHARACTER IN THIS FANFICTION, BUT A PLOT POINT.
Chapters (1)