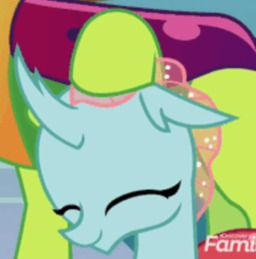 Source
There's lots of ways you can express love to someone. Kisses, hugs, smiles, and the list goes on.
For one group of changelings committed to their own hive, their way of receiving love is with petting. Heavy petting.
Too bad Ponyville wasn't prepared.
A fluff story inspired by the cover and a dumb idea within a discord server. Feels nice publishing something again.
Thanks to Carapace for quick editing!
Chapters (1)