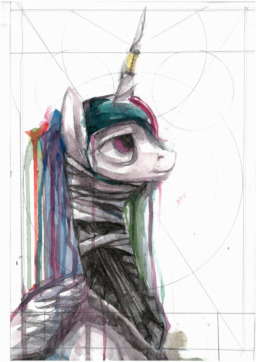 My name is Celestia. And for the past few or however many years, I have been studying a member of a civilization that should not exist in my dimension.
This civilization holds control over time and space, using its citizens to live through different simulations in different universes. Among different timelines.
Their very nature is unfathomable. Their ultimate goal is catastrophic. I intended to destroy it, and to do that, I needed to get inside the heads of one of them.
My name is Celestia. At least, I believed it was before all of this began.
Art cover source from Quiet Victories.
Chapters (6)