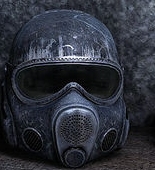 Human sees snow... where is everyone? Why is everything smaller? Is that a dead horse?
Fallout/Metro 2033 hybrid crossover.
(Make a choice while the story is still new)
Contains: Human, Ponys, Nazi Ponys, and more
This story is about a human during Fallout in the pony lands as you know as Equestria. During as we know the Fallout or if you want to joke about wanting a Nuclear Winter.
Chapters (3)