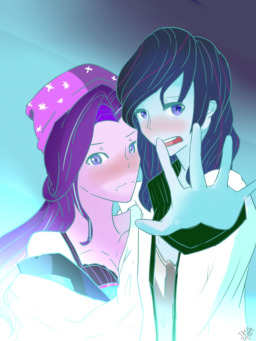 Through a tough time at the beginning of highschool, being abandon by her family and betrayed by her ex-best-friend and crush by a confession, it was Winter's final year of Canterlot Highschool. As that year goes by, she befriends a therapist and works at a crazy coffee cafe getting chummy with her co-worker. But through this, she finds herself lost and her kind not accepted in society, thus hiding herself hoping someone is there to accept her, luckily there was.
Editor/suggester: Jarvy Jared
Helpers/Prereaders: PyraFlare Bullet, Ragga Muffin
This story takes place in the PoME Universe, so if you would like to read any other of my comrades's story, you can click/press the link!
Chapters (1)