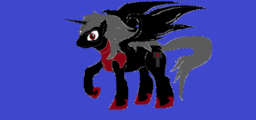 A new pony named Silvers arrives out of the blue in Ponyville. Nopony knows who he is or where he came from. But one thing is certain, he is hiding something. What exactly? Well, you´ll find out........eventually.
Thank you peachesaqua222 for being my awsome editor.


Better late than never to get an editor.


Keep up the good work.
Chapters (4)