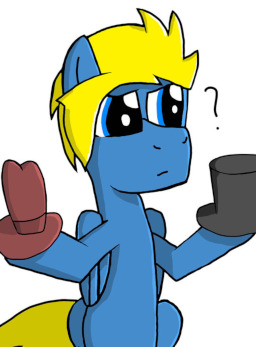 In dire need of a hat, Sky Surge seeks the opportunity to garner such lavish headgear through a magical book that literally sucks the reader in. Get it? Huh? Huh? Okay...
What more can I say than hats?
Rated M for "MEEEEEEM." But other than that, this reading environment is pretty safe, save for mild violence involving two adversaries fighting over a 138.4 bud item. And the occasional not blowing up from a grenade.
Cover art (hastily) drawn by me.
Chapters (1)