The third episode of season four was leaked online several days before its premiere. Some people chose to watch Castle Mane-ia immediately, but I wanted to wait to see it until the day it was released. It's available on YouTube for those of you who haven't seen it.
Now that I've watched it, what are my thoughts?
It was a decent episode with several funny moments. There were lots of entertaining interactions between members of the mane six; especially Rarity with Fluttershy and Rainbow Dash with Applejack.
The dialogue did feel a little repetitive at times. If you were considering doing a Castle Mane-ia drinking game, take a shot every time a member of the mane six mentions their reason for being in the castle.
Poor Rarity. Her motivation this episode was essentially a glorified grave robber.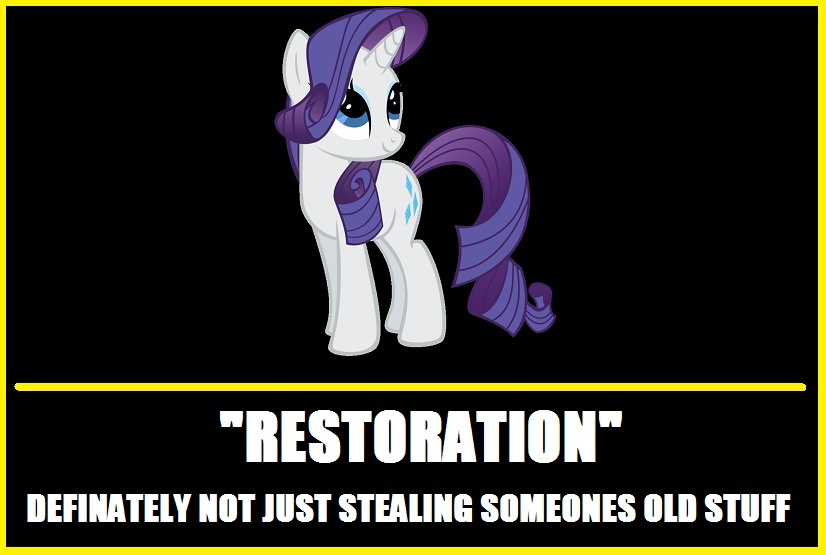 As if attempting to purloin priceless tapestries wasn't enough, Rarity manipulated Fluttershy into doing her dirty work. That being said, I'd like to see more of Rarity's quest for rare treasures.
It would be entertaining to see her greed cause trouble for her friends.
The whole concept of the mane six being lost in a creepy castle seemed like an homage to classic episodes of Scooby-Doo; complete with hidden passages and pictures with wandering eyes.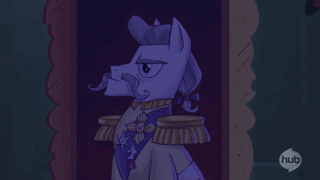 The overall spooky nature of this story made me think that the episode was a month late and should've been released around Halloween instead. (Although I suppose one could argue that Black Friday is even more terrifying than Halloween.)
I was a little baffled by the fact that the mane six all decided to show up at the crumbling castle for unrelated reasons. Seriously? What are the odds that Rarity and Fluttershy would go looking for tapestries at the exact same time Twilight Sparkle goes to explore the old library while Rainbow Dash and Applejack visit the castle to see who can stay the longest without being scared? The narrative structure smacked of plot convenience.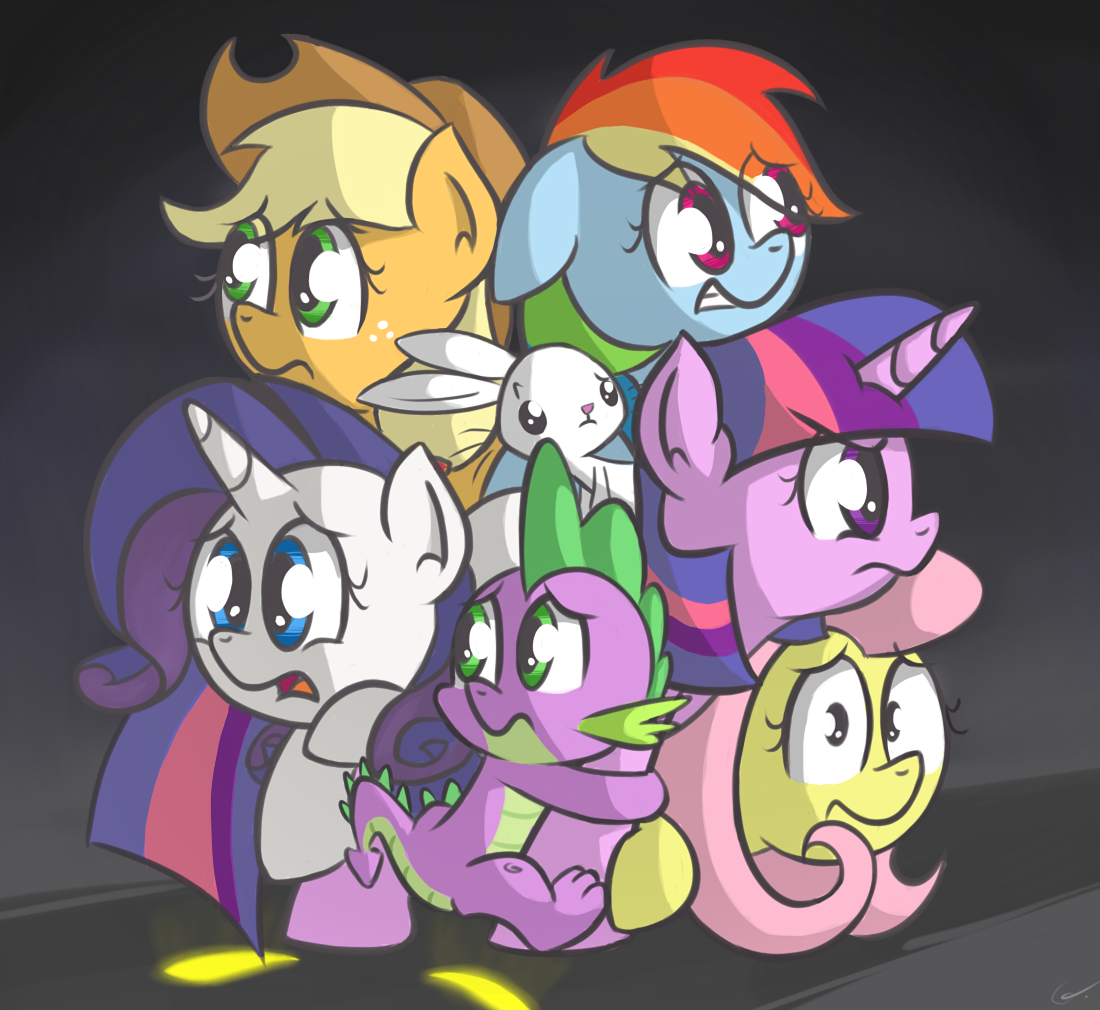 It should be noted that this is the second episode in a row which takes them into the depths of the Everfree Forest and yet we still haven't revisited the sea serpent from the first season. Steven Magnet got his own toy. I just want to hear someone call him by his name on the show. The fact that he owes his canon name to a mistranslated YouTube caption still continues to amaze me.
One of the biggest inspirations for future clopfics in this episode was Rarity and what can only be described as a glory hole.
I've already heard rumblings from several people who want to turn this scene into a clopfic.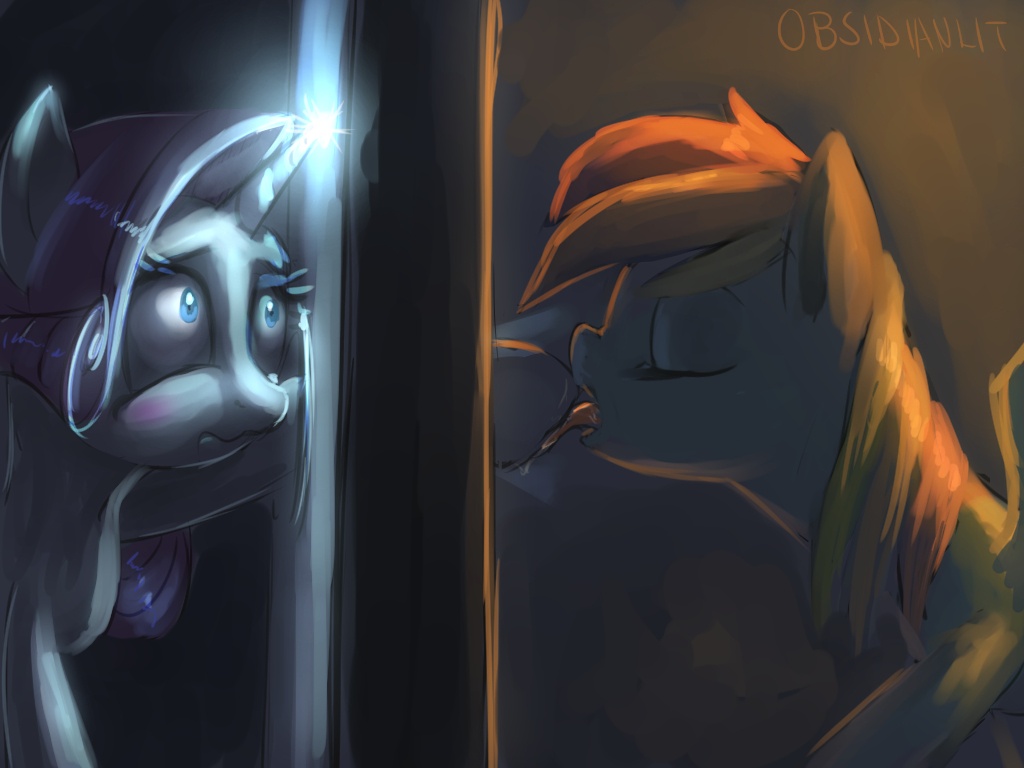 I love me some dark humor, so I laughed when Fluttershy thought Angel was crushed beneath a pillar. Fluttershy's horror was compounded by the fact that Applejack unwittingly jumped on the fallen pillar and further flattened whatever was beneath it. The writers pushed the joke as far as they were willing to go, but I would've loved an extended scene of Fluttershy freaking out at Angel's apparent death. Something like that scene from Monsters Inc. or the classic Warner Bros. cartoon, Feed the Kitty.
Have Fluttershy grow increasingly distraught over what she thinks is happening to Angel.
Pinkie Pie can play with my organ anytime.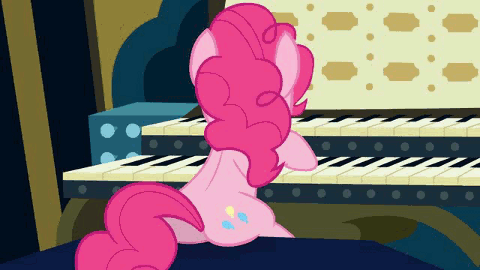 With all the talk of a Shadow Pony in this episode, I kept wanting to learn more about King Sombra. I hope that the writers didn't just forget about him. Sombra has lots of unexplored potential.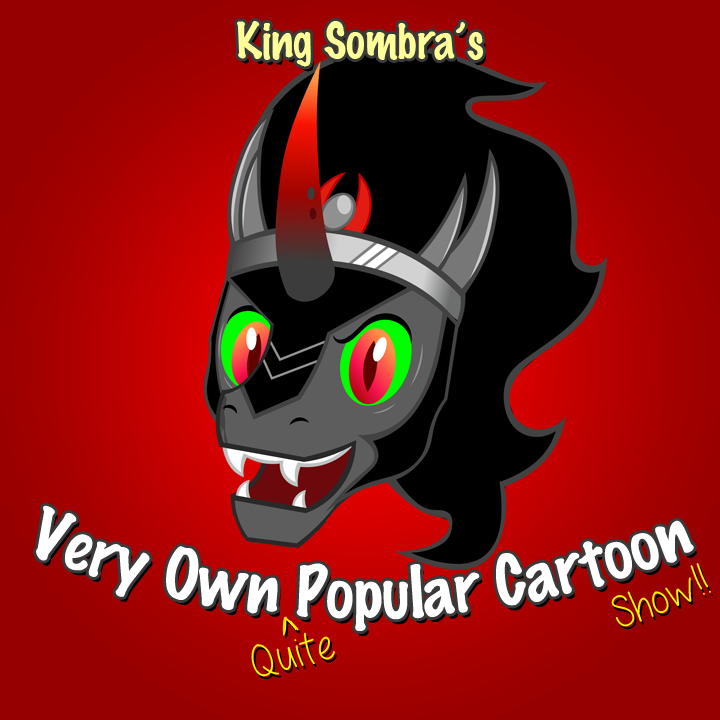 The mysterious figure who was shown at the end of the episode bears a striking resemblance to a certain zebra we know, who also happens to live in the Everfree Forest.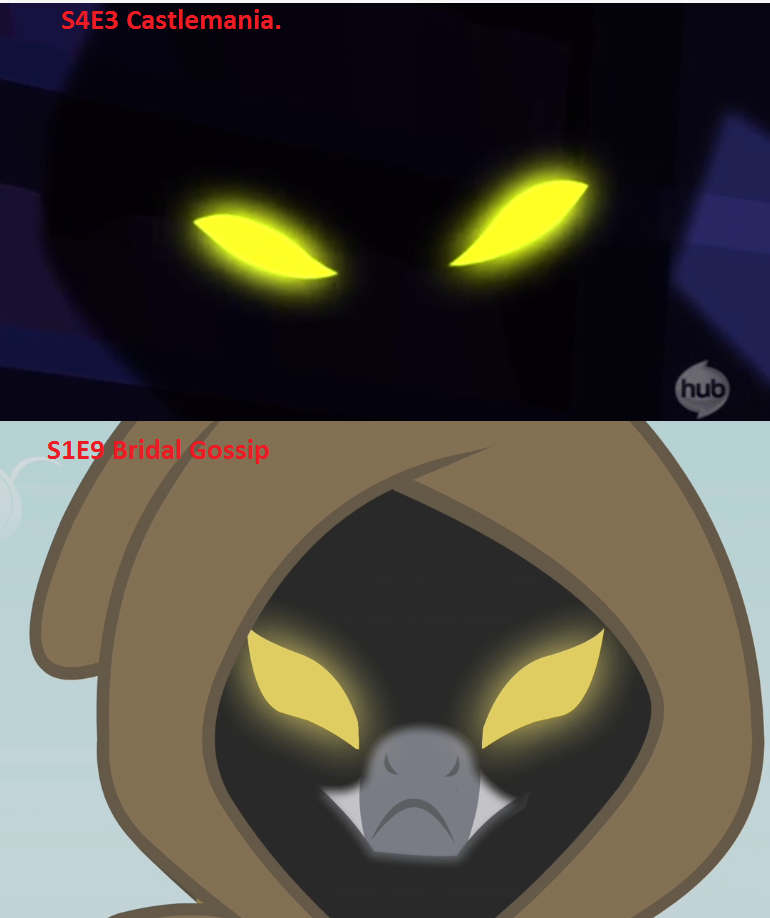 The episode concludes with the mane six promising to keep a journal, which is an awesome practice to adopt in real life. I will miss hearing the lines "Dear Princess Celestia," each episode, but I'm sure I'll eventually get used to the change. Anything which helps promote writing one's thoughts and experiences down is aces in my book.
Also, here's Gummy from the episode.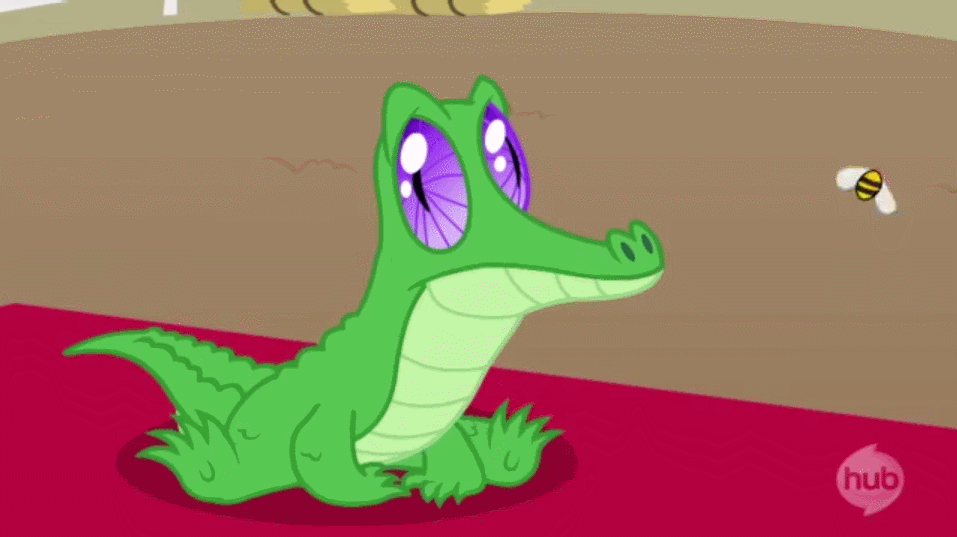 I hope he's this season's Derpy. I want to see a cameo from him in all the remaining episodes.