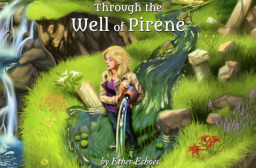 Source
Adventure
Human
---
Now Featured on Equestria Daily!
TV Tropes and a group of its own.
Three Nights in Manehattan, a sequel
Daphne has tried to live her life as any normal teenage girl would, focusing on school and the intricacies of adolescent life in an effort to forget her more imaginative childhood. Now, however, her kid sister has been kidnapped by forces she cannot understand, and she is forced to give chase into a land she had once thought only make-believe. Cast adrift in a strange and magical world, Daphne must reunite with her long-lost friend and embark on a journey of discovery that will take her to worlds she could only dream of.
---
Interview with Pre-Reader Amacita